2019
social housing // co-housing // Alt-Erlaa // Ernő Goldfinger // brutalism

Ludo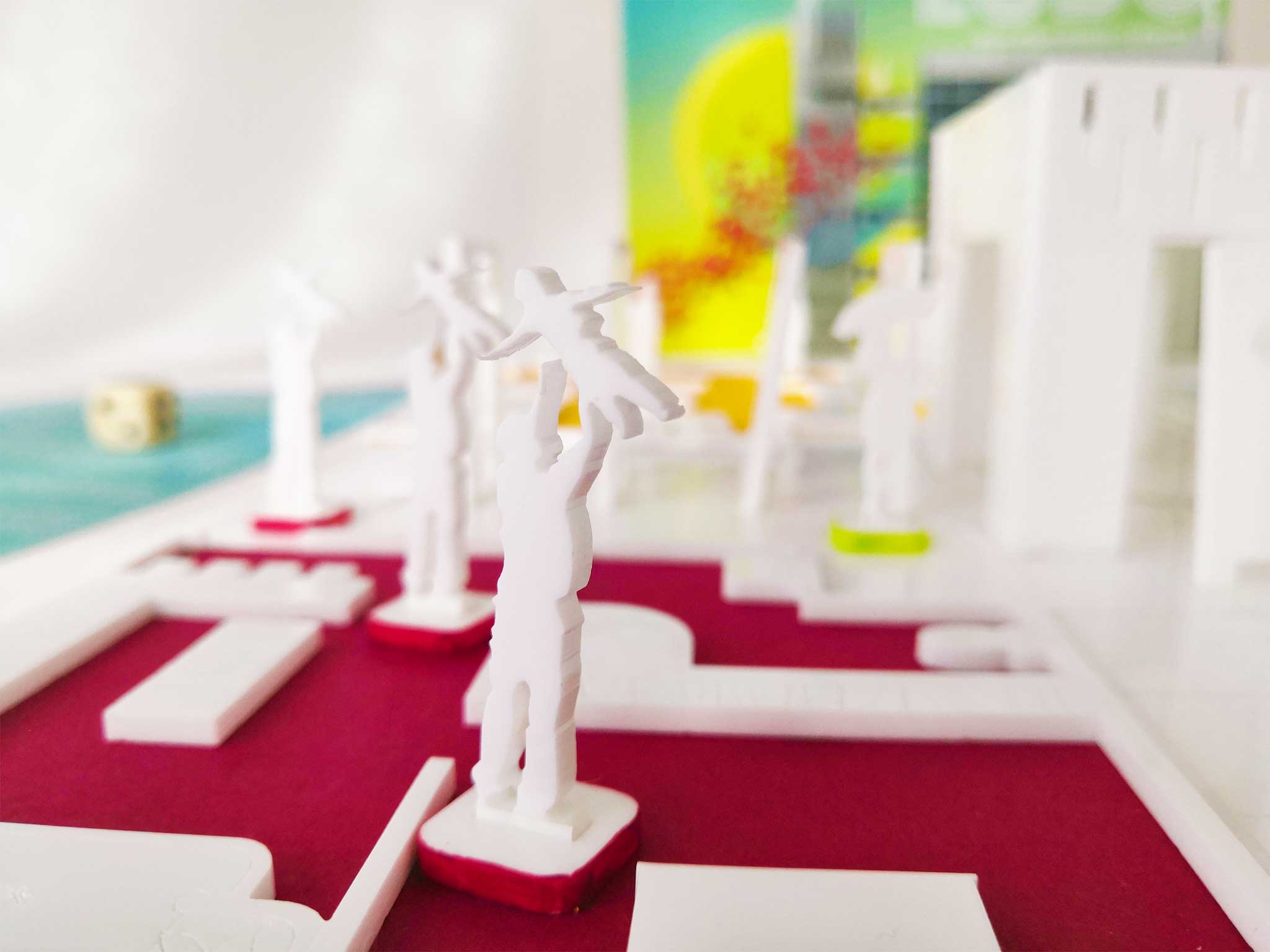 Research Summery
I was seeking that aspect which makes the difference between a successful and a disastrous example of brutalist social housing buildings. The topics I looked at:
history of Erno Goldfinger's works in London

the social housing system in the socialist era in my home country, Hungary

the brilliant example of successful social housing initiative, Alt-Erlaa in Vienna

Capitol Hill Urban Cohousing initiative in Seattle
My research showed that the most crucial aspect that made the difference
between the Trellick Tower or Balfron Tower and the successful, also brutalist
Alt Erlaa is the development of communal spaces. The success and reputation of huge residential parks built in Hungary at the same time showed the same direction as well: the most prominent complaints were regarding the communal spaces, such as cultural or club units.
Ludo

In my redesigned Ludo, the four characters are expressing the importance of the diversity of the dwelling community. They are standing in their flats at the start of the game.

The goal is to take everybody into the community space which is intended to highlight the importance of a well-developed community space in apartment complexes that fundamentally contributes to the well-being of the residents.